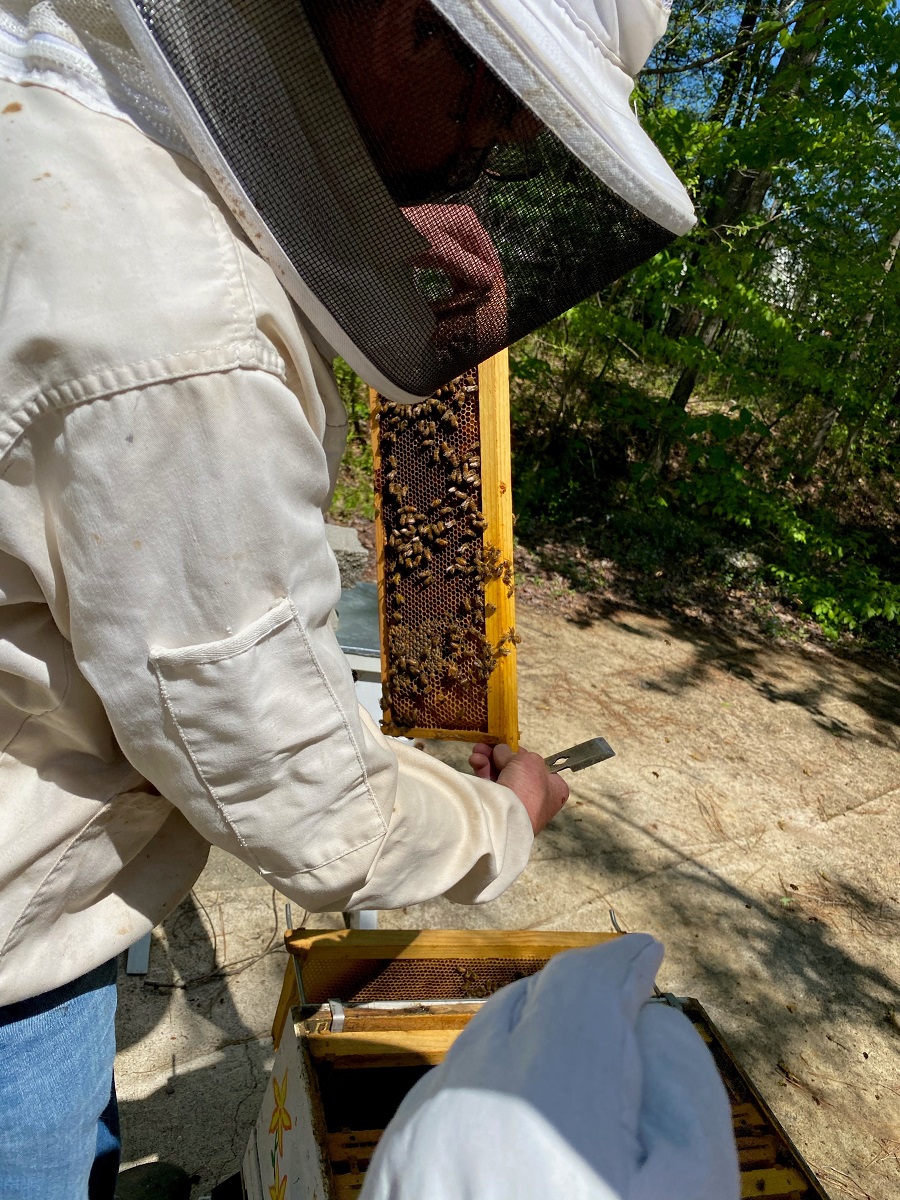 Lakewood Residents Plant Wildflowers for Honeybees
April 23, 2021
Without a doubt, Lakewood senior living community residents have been busy bees this week. The week-long Earth Day festivities concluded Friday, April 23, as residents and team members came together to plant wildflowers around the community.
The goal of the new blooms is to produce pollen for Lakewood's resident honeybees.
Earlier in the week, residents gathered to inspect Lakewood's own Beetrice colony. Participants found that the population has increased and the colony is ready for a split. Frames from the colony were taken to Dandelion Springs Apiary where a new queen will be raised. The colony will be returned to Lakewood once the new queen has matured enough.
Representatives from the apiary said if all goes well, the new colony could be moved to Lakewood sometime around the middle of May.