People can't say enough about the Lakewood dining experience. Whatever your style, whatever you're in the mood for, our exceptional restaurants with flexible options are all right here on campus to satisfy your every taste and provide the best in dining.
The focus we place on fresh foods, superior quality and service rivals that of many top West End restaurants. Our professional culinary team at our remarkable senior living community uses their creative talents to create made-to-order dishes using the freshest ingredients, including those locally sourced. Meals are served with care and gracious hospitality. And of course, they're enjoyed and shared with great friends and neighbors, family and guests.
Should you have questions about your diet, we employ a full-time registered dietitian to help residents navigate through menu options and identify healthy choices.
Come join us for lunch and experience our exceptional dining firsthand.
The Cascades
Cascades offers refined dining for lunch and dinner. Here you'll enjoy exquisite full-course entrées and chef's specials served with impeccable hospitality — and no tie required!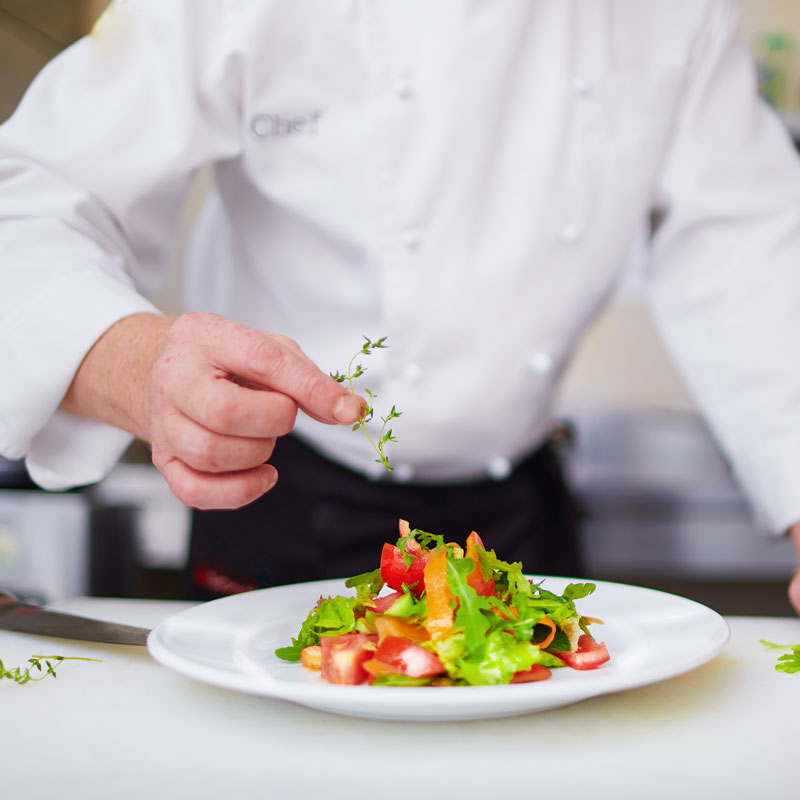 The James
Should you and your guest prefer an intimate and upscale fine dining experience, the James offers a variety of selections suited to your tastes. A private dining room can also be reserved for a special occasion with family and friends.

Café 1900
Relax and enjoy our stylish grill that features fast-casual fare for breakfast, lunch and dinner. It's your place to enjoy hearty omelets, creative salads and delicious handhelds.

Currents Lounge
Currents is the perfect place to sit back with friends and enjoy delicious, pub-style fare with a great glass of wine or local craft beer.
Terrace Dining
When you're in the mood for dining al fresco, there's plenty of room and comfort on our expansive terrace that flows gracefully along three sides of Lakewood Clubhouse offering beautiful views of the lake and the woods beyond.
Grab-and-Go and Takeout
When you need to grab something on the run, our tasty Grab-and-Go options are the perfect answer. Or if you prefer to dine in your residence, we'll deliver from any of our menus right to your door.

Dining in Richmond
Richmond, Virginia, is a food lover's paradise, where delicious dining abounds. Practically everywhere you turn, there's a unique culinary experience for every taste and style to be discovered. And we provide transportation to many restaurants in the West End.
The Dine-Out Program at Lakewood
Lakewood's Dine-Out Program offers exciting options for residents! Residents use their declining balance meal plans to purchase gift cards to local restaurants increasing dining choice and variety. The gift cards are conveniently located for purchase in our community at the Cafe 1900. Lakewood is the first community in Virginia and the second in the country to offer this type of dining program.  Restaurant gift card purchases are subject to availability. The restaurants where residents can purchase a gift card using dining dollars may change from time-to-time.