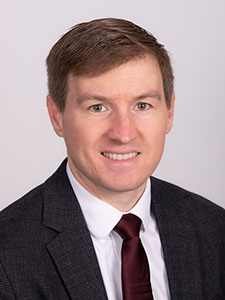 Barrett Way
Executive Director
Barrett Way began serving as executive director of Lakewood in April 2017. During his time with Lakewood, the community has experienced increased resident satisfaction and engagement, achieved the highest occupancy over the past 40 years, and is successfully navigating a $64 million renovation and expansion project to transform the campus and services provided.
Prior to joining Lakewood, Barrett was the executive director of Westminster Village in Terre Haute, Indiana, managed by Life Care Services. During his tenure with Life Care Services, Barrett led a $2 million villa expansion project, oversaw the refinancing of $8.9 million in debt, and helped the community achieve more than 400 days in "no lost work." His efforts led to an overall increase in resident satisfaction to 92 percent, with 96 percent of residents recommending the community to family and friends.
Barrett has served numerous life plan communities as an executive director, administrator, associate administrator, and consultant across the Life Care Services and CRSA (now part of LCS family of companies) footprint. Prior to managing life plan communities, Barrett was part of a development team repositioning existing life plan campuses as well as building new ones. He is currently a licensed nursing home administrator in Virginia, Michigan and Indiana and previously in Tennessee.
Barrett grew up in Richmond's west end and volunteered at Lakewood as a boy. Barrett holds a master's degree in business administration from the University of Massachusetts' Isenberg School of Management and a bachelor's degree in finance from Ohio University. He and his wife, Jessi, have two daughters, Louella and Ames.