What Your Dog Will Love About Living at Our Pet-Friendly Senior Living Community
August 2, 2022
At Lakewood, we believe the best complement to any outfit is just a touch of dog hair, and there's no better friend than one with four legs. That's why we offer pet-friendly senior living in a vibrant community that has endless adventures for humans and pups alike.
So if you've been looking for a place to rest your paws during retirement, look at these 8 ways you can treat yourself and your pup to a carefree lifestyle at our senior living community in Richmond.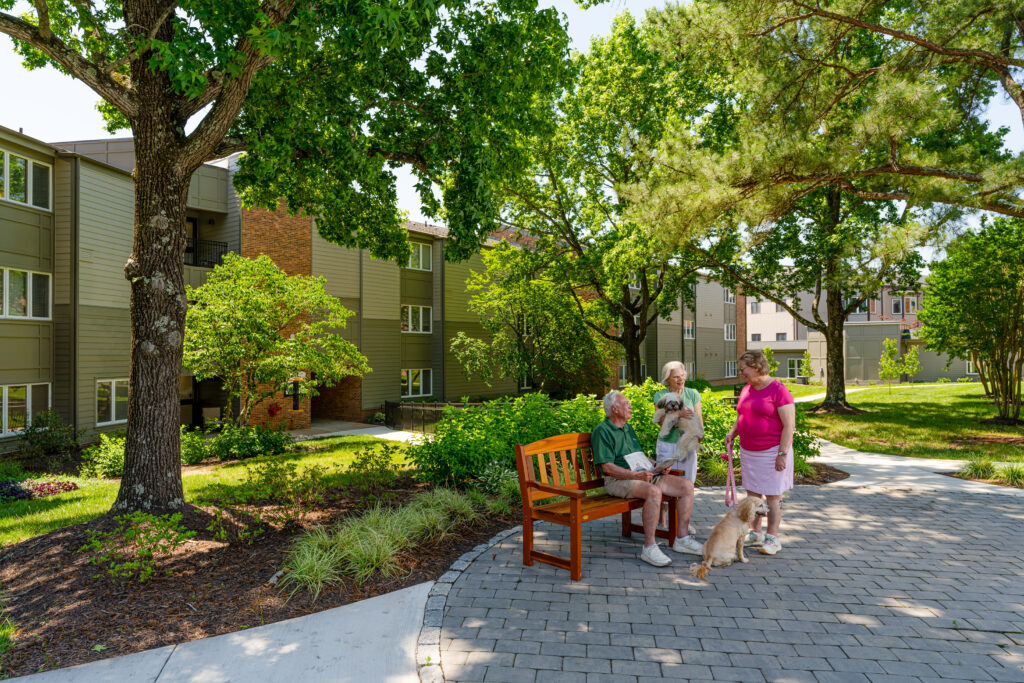 Visit Our Dog Park for Time Off the Leash
There's nothing like living life unleashed! Especially when you're a dog. Our community at Lakewood boasts a fenced-in bark park, just so your canine can run leash-free and socialize with other dogs. Plus, it's an easy way to find fellow dog lovers and set up convenient playdates for your pups.
Grill Up Something Great
Get your doggo drooling  with a bark-b-q at our grilling station or by making s'mores at our fire pits, without the chocolate, of course. These areas are the perfect place to gather your friends, turn on some tunes, and relax with your furry family member outdoors. 
Experience Virgina in the Autumn on Our Walking Paths
Though every season holds something special at Lakewood, autumn walks are exceptionally beautiful at our pet-friendly senior living community. Start your day with a hot cup of joe from our coffee shop, leash up your pup, and take off for a walk surrounded by stunning fall foliage. 
Put Up Your Paws and Relax on the Terrace
Some days you just need to put your paws up, take it easy and hang out with friends. Lakewood has dog-friendly terraces and green spaces that are perfect places for you to relax any time of day. Have conversation and coffee in the morning, talk over iced tea in the afternoon, or sip on your favorite vino in the evening – all with your four-legged friend by your side.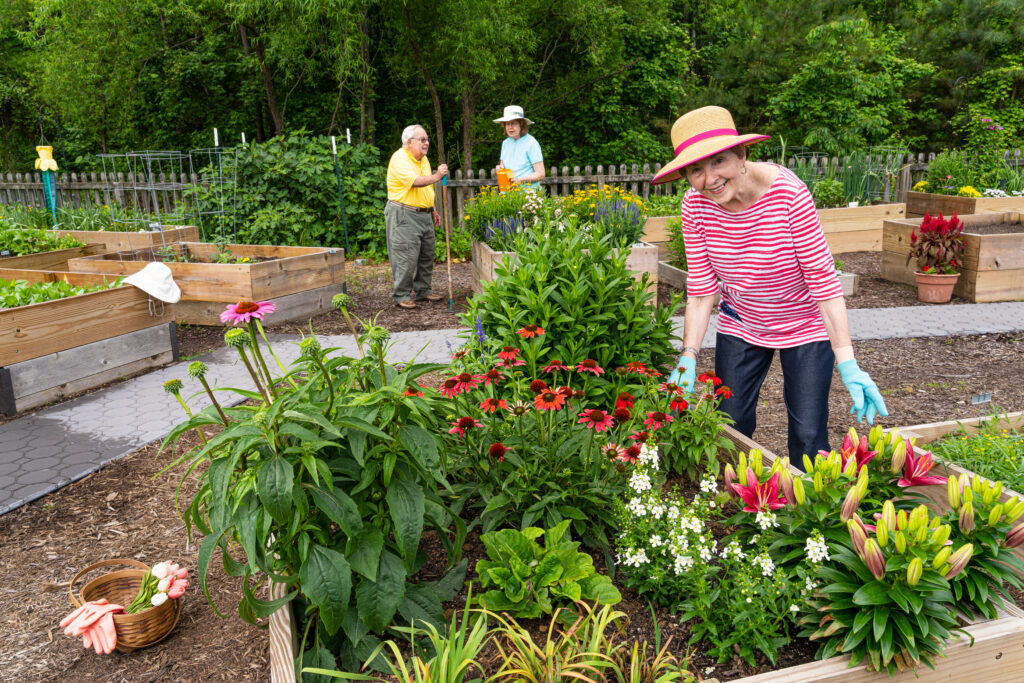 Soak Up Sun in the Community Garden
Lakewood has a bountiful community garden that welcomes both residents and their dogs. Spend time in the sun and get some extra vitamin D by growing fresh vegetables or gorgeous flowers. Just be prepared to explain to your pup why you can dig in the dirt and they can't. 
Explore the Parks Near Our Community
Take your pal on a grand adventure to Tuckahoe Creek Park, which is just a 5-minute drive from our dog-friendly senior living community in Richmond. This park features an ADA-accessible boardwalk, fishing, scenic overlooks, and a pavilion with picnic tables. If you don't feel like putting together food for a picnic, get something to eat on the run with our grab-and-go dining options. 
Celebrate Your Dog with Pet-Friendly Events
We filled our community calendar with events for our human residents, but we didn't forget about your doggo, either. Lakewood celebrates the pets and residents in our community by organizing events like dog washes to raise money for the Alzheimer's Association. To find out more about our community events or see a copy of our activity calendar, contact Lakewood today!
Keep Your Dog by Your Side in Assisted Living
If you move from Independent Living to Assisted Living in our community, you can bring your pet with you. Our community offers pet-friendly Assisted Living apartment homes where you can rely on an extra helping hand from our compassionate team, if you need one. You'll still have access to a full calendar of events and activities and enjoy our incredible amenities, like the bark park. Plus, you and your furry pal can continue to thrive in the community you've both grown to love.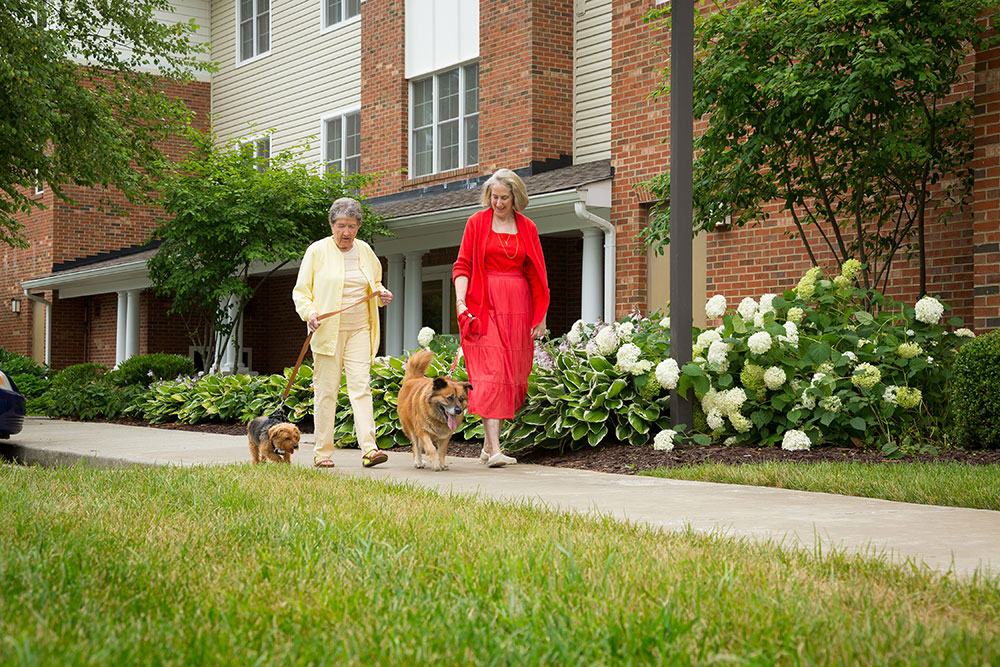 Pet-Friendly Senior Living at Lakewood Is Pawsitively Perfect
The community at Lakewood isn't just dog-friendly; it's also cat friendly! If you have questions about our pet policy or want to learn more about our senior living options, fill out a request form and one of our team members will be in touch with you shortly.