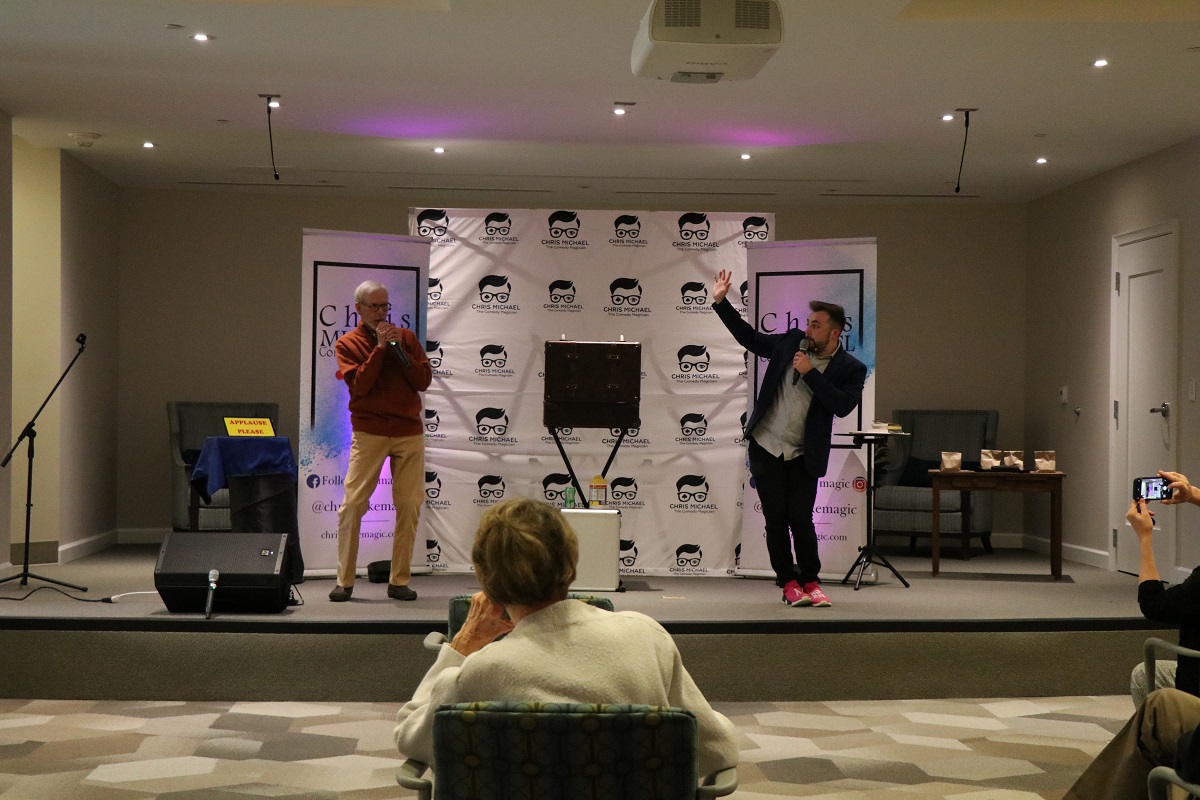 Lakewood Hosts Comedy Happy Hour with Chris Michael
April 5, 2021
Members of the Lakewood senior living community were on the edge of their seats and tickled with laughter on April 1 as corporate magician Chris Michael performed. Chris's show includes a unique mix of beatboxing, mentalism, original magic, and above all, comedy.
At just 21 years old, he has done two national tours, consulted for America's Got Talent along with various television shows. Lakewood residents were invited to join in the fun as many participated in the show.
"I thought it was delightful! I had never seen any of those tricks before, and I was amazed," said Marilyn Stewart. "I particularly liked the way he involved the audience! The wine and snacks were an added bonus."
Resident Diane Halley said the show was a true delight.
"He captivated his audience with a dry sense of humor and a quick wit. His connection with the audience was amazing. Having them also participate was hilarious. Chris was well-prepared but at the same time a natural at exercising flexibility that fit his audience. Spending an hour with Chris Michaels was just plain, clean fun." 
Resident Jim Revere also joined Chris on stage. Chris made a song with Jim's sound effects: woofing and some dancing were involved.