Earth Day: How Our Eco-Friendly Community Works to Protect and Enrich the Environment
April 20, 2022
This Earth Day and every day, all human beings have a responsibility to protect, care for and better the world in which we live. 
As Richmond, VA's, forward-thinking senior living community, Lakewood has already adopted a number of eco-friendly programs, policies and projects to help create a more green senior living environment. 
We've already taken a number of innovative steps to help reduce our overall carbon footprint by introducing more eco-friendly dining practices as part of our dining program. 

We've partnered with local Girl Scout troops to turn a large outdoor eco-friendly space on our campus into a memorial garden for native plants and pollinators. 

And to help further enhance the habitat of pollinators, we've continued to expand an innovative honey bee project on our senior living campus.
These are all parts of a larger effort we share to make our small part of the world — and our environment — a healthier, better, and greener senior living community for residents today and for generations to come.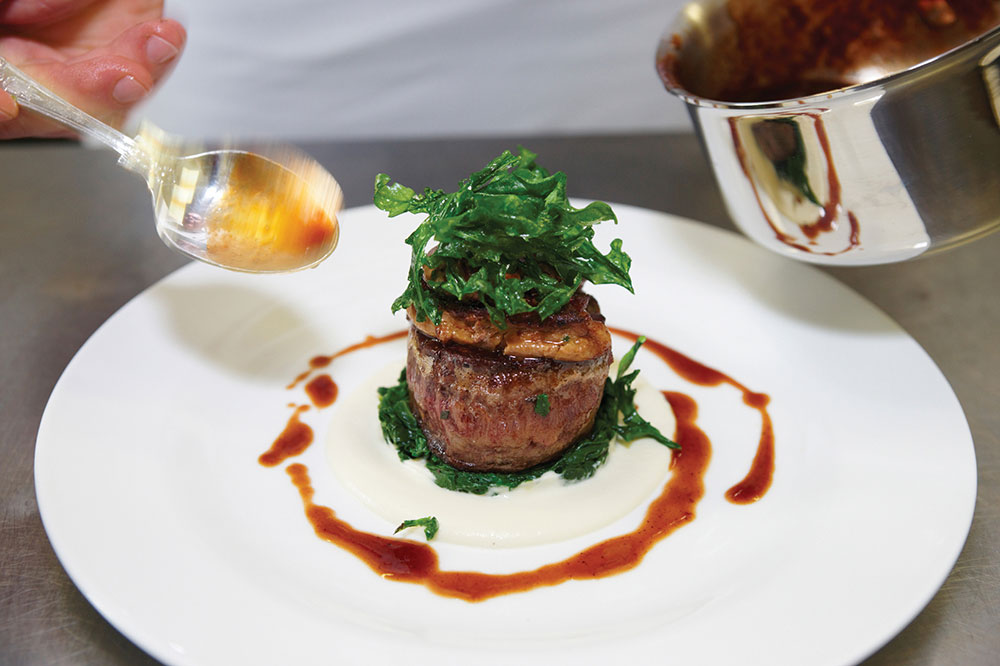 Sustainable dining
More restaurants in the U.S. are recognizing the value of sustainable dining — which is different than going green, according to an article by the National Restaurant Association on restaurant sustainability.
According to the article, "green" refers to the activities that provide more efficient use of resources and minimize the harmful impact on the environment when compared to similar products. "Sustainable" refers to activities that allow a specific problem to be solved without having adverse implications in the future.
The culinary approach to dining at Lakewood integrates many sustainable dining practices. For example, Lakewood's chefs select locally sourced whole foods, like produce and vegetables grown in the area. This approach allows the culinary teams to create fresher, nutrient-dense meals. It also helps them reduce their carbon footprint by buying more local foods that don't require heavy truck transportation to the community from hundreds or thousands of miles away. 
The culinary team has also introduced Seasonal Plate recipes, which also support eating local. By leveraging local seasonal ingredients, chefs can continue to build on the community's farm-to-table commitment: healthier menu items made with foods from local family farms that don't rely on harmful pesticides and that practice green farming methods.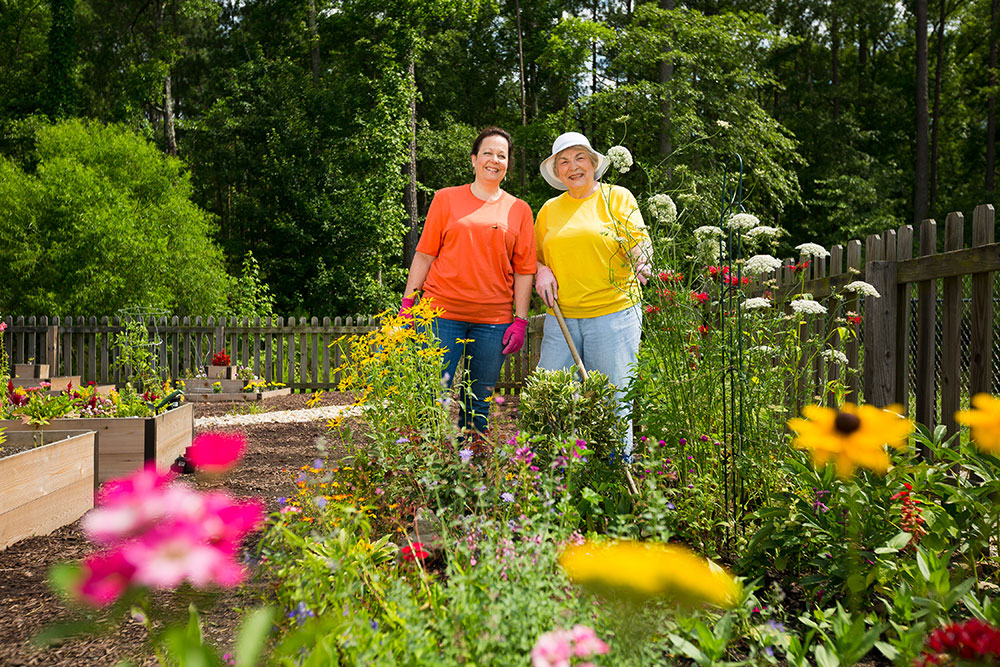 Eco-conscious projects
Many Americans may not realize it, but according to the USDA's Natural Resources Conservation Service, 1 out of every 3 bites of food in the U.S. depends on honey bees and other pollinators. In fact, honey bees pollinate about $1.5 billion worth of crops every year, which includes more than 130 types of fruits and vegetables. However, over the past five decades, the number of honey bees has declined. Experts estimate that 30% of beehives have collapsed since 2006, mainly due to disease, parasites, exposure to pesticides and other issues.
This is where Lakewood residents come in.
On Earth Day in 2021, residents and team members embarked on an eco-friendly effort on campus: They planted wildflowers all around the community. The goal was to produce pollen for the community's resident honeybees. Lakewood has its own on-campus apiary, known as Beetrice colony. The bee colony's population was healthy and thriving, so the colony was split and a new colony was able to be introduced in May 2021. The newly planted flowers were aimed at producing pollen to help the expanded colonies continue to thrive on campus.
Over the summer of 2021, Girl Scouts from a local troop paired with Lakewood to create a community garden. It was already the community's goal to introduce more outdoor spaces; this project was also an opportunity to honor Lakewood's beloved Independent Living program coordinator Karla Adair, who passed away in May 2021. Adair had tended to the community's beehive for years before her death at age 62.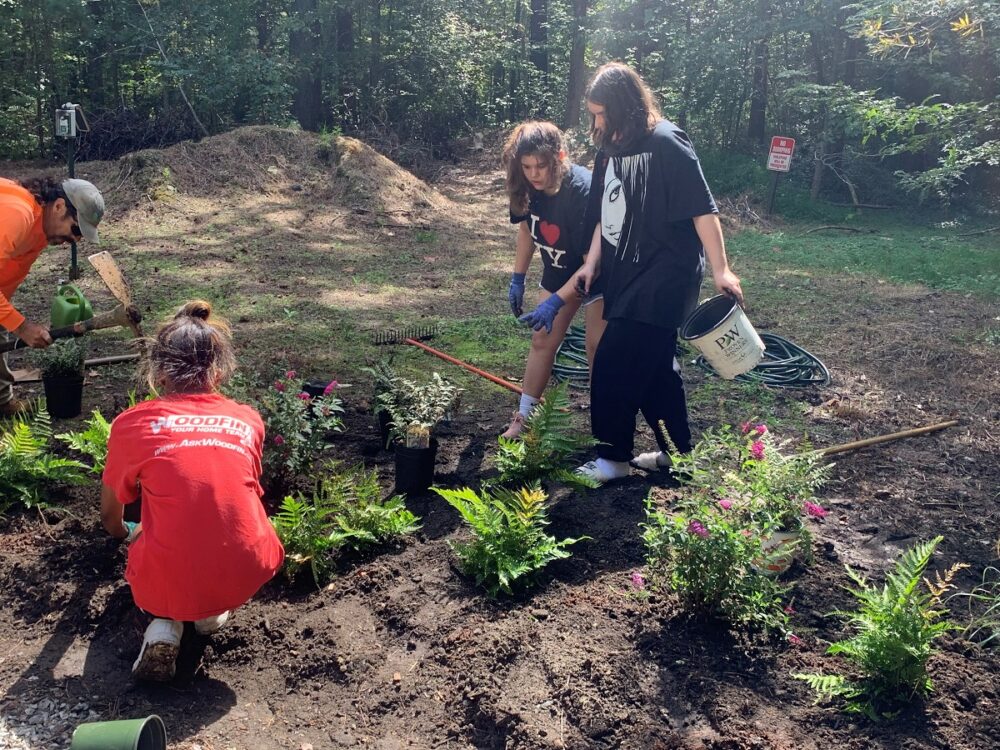 Because of the community's resident bees, the troop planted flowers and native plants that encourage pollinators. They also left behind a book with information about the native plants in the garden. It can be found in the garden mailbox for those who use the space or who would like to volunteer to water the plants each spring. 
There's also a memorial bench for Adair near the beehives that she lovingly tended to.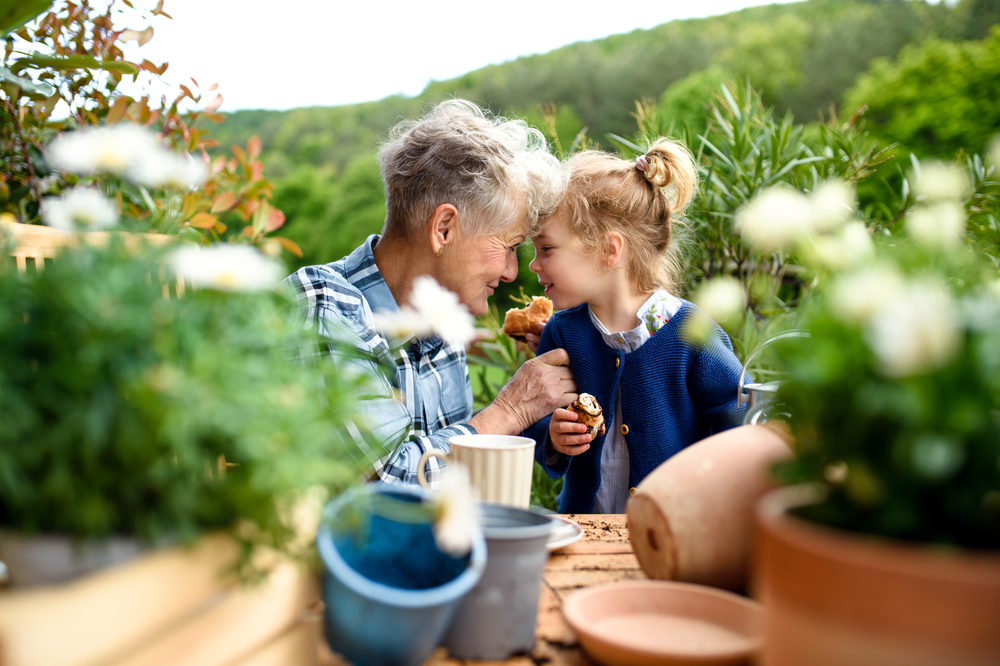 Make an eco-friendly choice in where you retire
Choose an eco-friendly senior living community dedicated to making seniors' lives and the larger world a better place. In the Richmond, VA, area, Lakewood is that green senior living community, due in great part to its commitment to making a difference. Lakewood is fully committed to making a positive impact on residents' lives while thinking of the environment and the world around us.
Learn more about our senior living community, its ongoing eco-friendly efforts, and how you can enjoy a retirement lifestyle unlike any other here at Lakewood. Just contact us to begin the conversation, or join us for a special event.